When we moved house a few years back, one of the most significant part of our specification was a property with a rectangular downstairs room, with no internal obstructions, roughly 6.0m x 4.0m, c/w a cloakroom on the same floor with toilet, basin hot+cold water and sufficient room for models to change reasonably comfortably. I based my studio size requirement thus…
Absolute minimum 5.0m x 3.0m (Calculation basis: paper rolls are 2.72m wide; camera needs 3.0m from model; model needs to 1.0 from backdrop; backdrop will be offset from wall and I need to get behind camera).
Absolute minimum ceiling height 2.35 based on achieving the above.
Workable minimum 6.0m x 3.5 (room for storage, peripherals, media server etc).
We had the added constraint that "the boss" wanted to be within walking distance of a mainline railway station. She works in London. And it had to be detached – sometimes I work well into the night on various projects. And it had to be affordable. After looking at (actually visiting and measuring) over 100 properties, in a 250km-wide quest that stretched from Weymouth in the west to Hastings in the east, we ended up here in Havant.
This place has a heated, separately-accessible downstairs room, 6.4m x 3.8m, plus separate cloakroom on same floor level, measuring 1.6m x 0.8m. Also has a couple of square metres under the stairs, between the studio and the loo, that is ideal for storing all the costumes and props. Ceilings here are 2.38m from top of floor coverings (2.40m nominal). Ideally I'd like an extra metre in all three dimensions, but one can't have everything! smile So I try to use the space as efficiently as possible e.g…
Wall-mounted, pre-wired extensible booms, c/w 16mm spigots and IEC connectors (means I can quickly swap between studio flash and various forms of continuous daylight and RGB LED),
16mm mounting spigots on anything strong enough, e.g. on the ceiling spotlight fittings and the metal racking,
6-way radio-controlled motorised backdrop system bolted to the ceiling joists, up as high as it will go. (A bugger to fit but great now it's there!).
I have also tried to do it as inexpensively as possible, using mostly generic Chinese kit, hacked to suit my needs. I will elaborate on that in another article. Meanwhile, here are some snaps, if anyone is interested…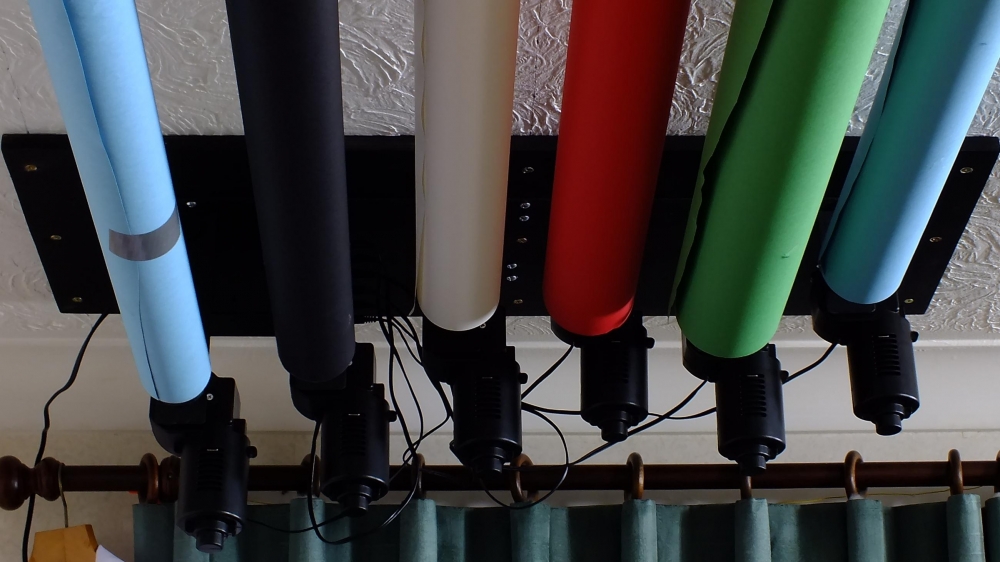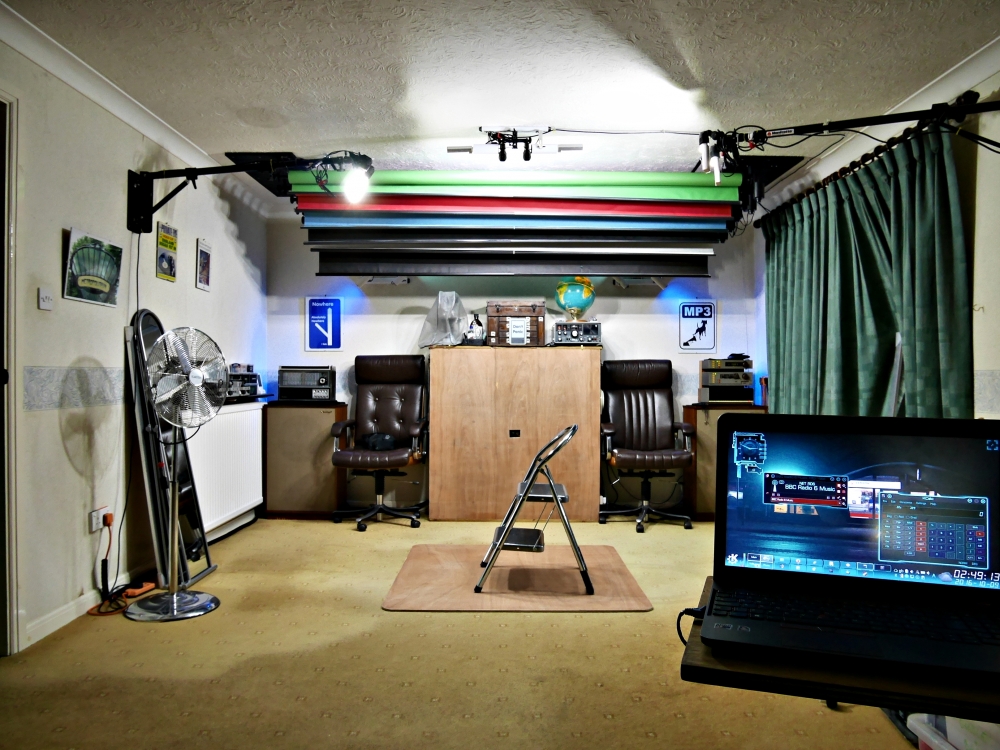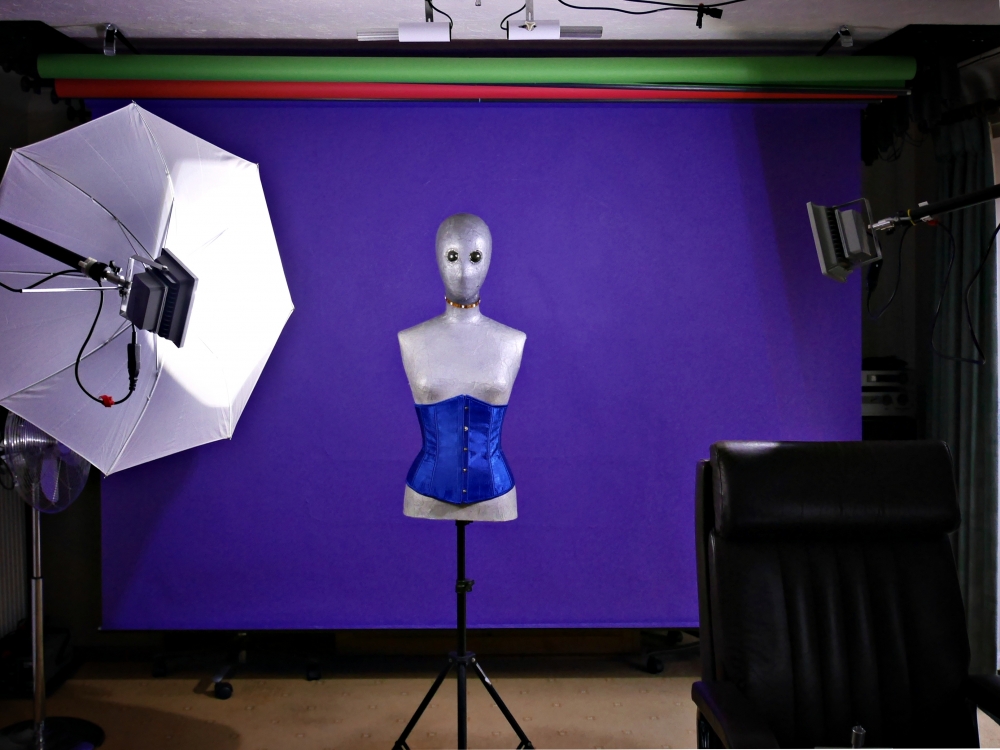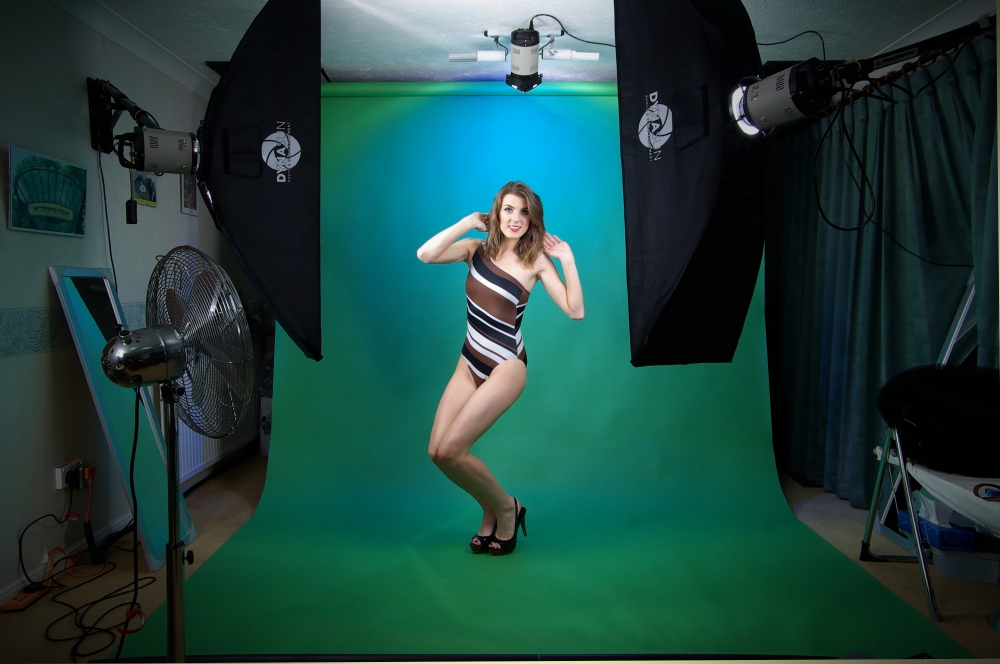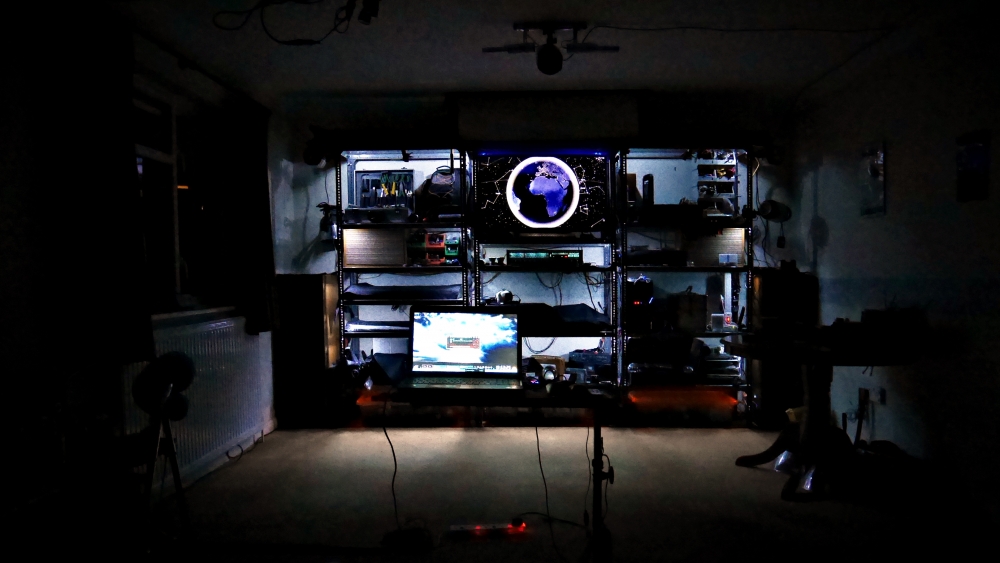 I work from home. Consequently, my studio really is a studio, in the old-fashioned sense of the word. Studio is protected with Zoneminder-based security cameras and on the very rare occasions we go away, anything worth nicking that isn't bolted down, is removed to another location.
Disclaimers:
1. This is how I set up my home studio. It is written with the intention of assisting others in doing the same. It is not intended as a "mine is better than yours" piece and I fully accept that other ways of doing it are available.
2. I have tried to configure my studio in a way that is safe and reliable. However it is your responsibility to ensure the safety of your own studio. For example, any electrical work should be undertaken by a qualified electrician.